Our chapter is growing and we need your help!
Our chapter is seeking enthusiastic and energized individuals who want to offer their skills and time to make our chapter be the best it can be!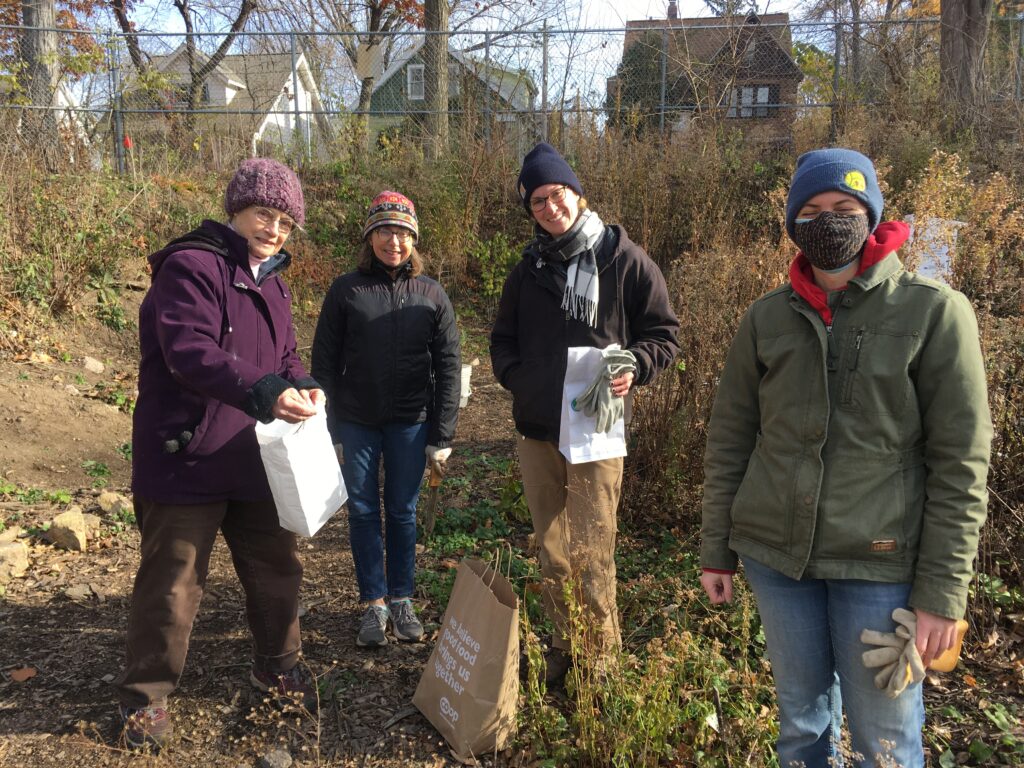 As an organization, we have lots of passion about native plants and the creatures that depend on them, as well as ideas about how we can increase their presence in our home and public landscapes. With an abundance of passion and ideas, the only thing we need to fulfill those things are the people to organize them and make them happen–we hope that might be you!

We have a lot of different opportunities for a variety of skill sets and time commitments. More than anything, we want people who are committed to making our world a better place with more native plants and healthy natural communities. Please don't hold yourself back from expressing interest in a position if it seems a little intimidating–all of us are learning as we go and we are here to work together to figure out the best way to make our organization great. There is no expectation that anyone is going to be an expert coming in–we just hope for motivation and a willing attitude and the rest will come with time!
Volunteers Needed:
Committee chairs – individuals who will sit on the board and help determine what Wild Ones Madison does and how to best do it.
General volunteers – members who want to lend their hands on specific tasks to make our projects successful.
Here is an overview of the board positions we are seeking to fill:
Program Committee Chair

Works with the Program Committee to organize the speaker and activity schedule of events for the year. This committee already exists and has a good framework to work with. We just need an organized individual to help drive the train! Tasks include: scheduling committee meetings, contacting potential speakers, making room reservations, ensuring we have all the information we need to publicize events, etc. The majority of this work is done in the fall/winter so the schedule of events is ready-to-go by February 1st.

Publicity Committee Chair

Gathers information from the Programs committee to publicize chapter events on social media and make flyers and other marketing materials as needed. Will work to develop displays for booths/tables when Wild Ones National unveils the new branding scheme for the organization (national is working on that now).

Volunteer Coordinator

Works with all committees to assess volunteer needs and enlist members to help with projects.

Webmaster

Maintains chapter website to showcase our chapter and keep it up-to-date with current projects and activities. May also assist with social media moderation and maintenance.
We are also looking for volunteers who want to work on projects like planting, installing or maintaining gardens, tabling at events, creating displays, etc.
Interested in helping out? Click the link below:
Y'all know the saying – Many hands make light work! 🙌